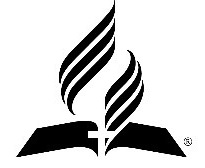 Lund Adventist Student Association
Personal Bible Study
If you would like to learn more about the Bible, we would love to meet with you at our meeting places or even in your home. We cover topics like "Can the Bible be trusted?", "If there is a good God, why is there suffering?", "How can I find happiness?" or "What does Bible prophecy say about our time?". Please, contact us and we will schedule a time with you at your convenience.
Fellowship & Bible Study – Friday 18:00
Every Friday evening, we meet for fika and Christian fellowship. We get to meet new people, eat, pray, sing and study the Bible together interactively.
All are welcome! Please, contact us to find out more.
Contact information: Daniel: 076-7953693 (English), Jonathan: 070-1469168 (Swedish).